Season 7 is almost here, so it's time for the Deadpool to drop. For some logistical reasons it is not being hosted on the main LSG site, and is instead occupying its own little slice of the internet.
To visit the live site for weekly updates visit: www.promisemenerds.com.
It will be pinned to the Facebook page and Tweeted out, but feel free to bookmark it in your browser if you're into that sort of thing.
Since we more than tripled our participation from last season – a mere 19 listeners compared to this year's 77 – we sliced and diced and organized you all into 6 divisions of 13. To round out the numbers I'm hanging out in the Riverlands with the likes of Craig Deely (loser!!!) – I'm not a host, so who am I to big-time you, right?
Below the image you'll see a listing of all the participants and where they're at. Use your browser's search function to locate your name to see which division to keep an eye on as the season progresses and characters (hopefully) start dropping like flies.
(The titles of each division are also linked.)
Sound good? Then lets – ahem – get kraken!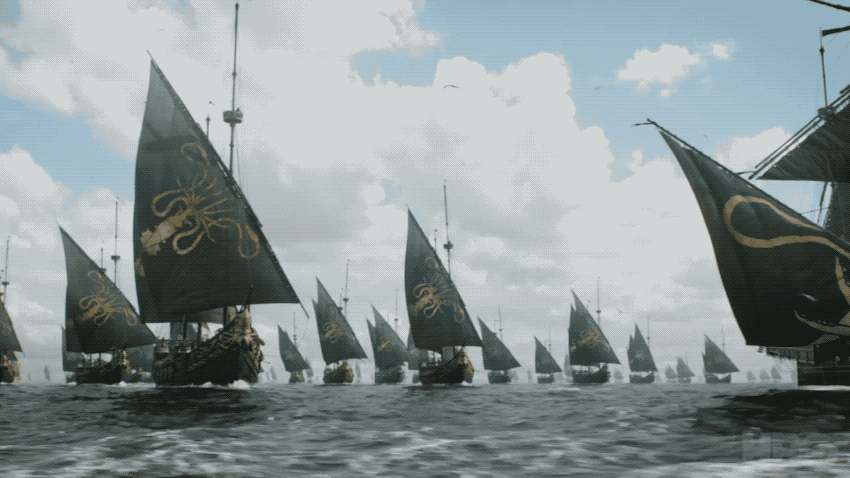 Bronson Adams
Shirley Baker
Kelly Beam
Eric Bruno
Jesse Ellis
Jay Fink
Eliot Fraundorfer
Ian George
Christine Grysban
Lou Harbison
Christopher Hill
Frank Keim
Maria Triana Kirby
Steph Dion
David DLKJ
Daniel Falch
Steve Fernald
Megan Garrett
Stephen Holloway
Jamie Lomas
Vanessa Madigan
Will McAllister
Jo Pulcini
David Staton
Mark Stepanek
Ryan Tierney
Craig Deely
Michael Claudio
Jonathan Marginson
Alan Michael Pules
Grace Hanzelin
Kevin Turner
Chris Muntz
Rachel Kilcher
Justin Doll
James Eastop
Peter Bolton
Fiona Ward
JB
Matt Baker
Tiffany Bell
Chris Boudreaux
John Bucket
David Earl
Vern Fenton
Floyd Frye
Cody Leroux
Terry Mitchell
Damaris Perez
Fernando Sanchez
Bryan Schwebke
Jay Vandaveer
Jake Balzer
Loren Barnes
Dylan Blank
Keith Bonneau
Alexander Massey
J. Louis Moss
Samantha Papa
Tony Piccolo
Lisa Staton
Martina Sterbling
Lynn Tamulis
Nathan Tamulis
Stephanie Tice
Lori Brouse
Zac Gunn
Pete Hammond
Mike Hilger
Tory Hunter
Thomas Jackson
Drew Kenny
Andrew Neill
Edward Schonfeldt
Adam Talbot
Mamdoh Tawili
Marcus Thompson
Sara Vero
To view your picks (or anyone else's) simply click on the name in question and their picks will pop up.
When a character bites the big one, their portrait will go from normal to having a red overlay signifying their demise.
You'll notice, when you get to the site you'll see attention was paid to the GoT theme. If you don't see you're name right away know that you all received a GoT-inspired title and to the right of it is your real name. Everything is purely for fun, if you hate your title it can't be changed. Just drop us a line with a new idea (the purest in me prays you stick to the region/theme/division you're located in) and I'll replace you're current one.
That's it for now. I'll see you out there, and happy hunting.